About Us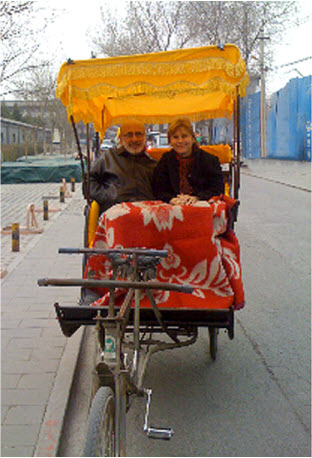 ---
For centuries, the Silk Road...
...was the original "web"—the network that carried artisans, tradespeople, and adventurers from the East, bringing silks, spices, jewels, and new ideas to the West. In that tradition, Silk Road Carpet and Rugs brings you ancient Eastern artistry in the fresheststyles of today.
The history of Silk Road Carpet & Rugs is like that of many other businesses… we took something we were passionate about and built a business around it. Our extensive travel and relationships overseas sparked our interest in cultures and people who create unique, custom products. Our vision brings the finest collection of handcrafted floor coverings from around the world right to you, with an emphasis on creativity, design, color, style and quality. We offer unlimited custom capabilities for your home and other unique spaces.
— Marthe McGrath and Bob Cohen
Owners of Silk Road Carpet & Rug