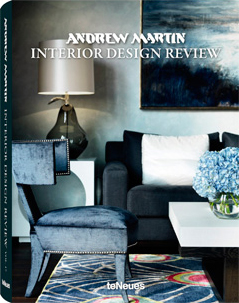 M. Frederick Named Finalist Interior Designer of the Year
August 1st, 2013
Matthew Frederick, Founder and Principal of M. Frederick Interiors, has been selected as a finalist for the prestigious Andrew Martin Interior Designer of the Year Award. Based in London, the Andrew Martin Interior Designer of the Year award attracts entries from all over the globe and is described by The Times as "The Oscars for the interior design world". Being considered for the top honor is widely regarded as the pinnacle of achievement in the interior design industry. Previous winners include Kelly Hoppen, Tomas Pheasant, Axel Vervoordt, and Martin Laurence Bullard. Each year it is judged by a distinguished panel that has included members of the Royal Family, international design masters and elites from different professions, which makes this award broadly representative, impartial and authoritative.

Matthew Frederick's work has been chosen as being reflective of some of the very best design work from around the globe. As an award finalist, some of Frederick's recent work will be featured in the 17th Edition of the Andrew Martin Interior Design Review. The Andrew Martin Interior Design Review is the definitive chronicle for the most recognized interior designers. The generously illustrated overview with more than 1,000 images showcases almost a hundred of the top design professionals worldwide, displaying their captivating, original designs.

"We are extremely excited and honored to be a finalist for the Interior Designer of the Year Award and to be included in this year's edition of the Andrew Martin Interior Design Review," says Matthew Frederick. "The recognition of the global caliber of our domestic and international projects is very rewarding."
Silk Road is proud to partner with this prestigious designer. See the M. Frederick collection.